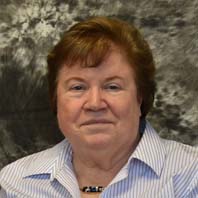 Roberta Taskar, CPA - Founder
Roberta has been an accountant for more than forty years. Since 1973, she has been affiliated with local and national accounting firms, including as a partner in the small business department of the international accounting firm of KPMG Main Hurdman which has since been acquired by KPMG Peat Marwick. In 1983, she founded the firm now known as Taskar Kibbee and Associates, PC.
Her experience has been predominately in all phases of the real estate industry and with service and professional companies of small to medium size, with emphasis in tax. As such, she has performed in the capacity as controller with hands on support for companies in the embryonic stage, to outside auditor as these businesses have, expanded as their needs have changed.
Since early in her career, she has been active in assisting clients with upgrading manual accounting systems to computerized form both on a hands-on and in an advisory capacity.
Roberta is a member of the American Institute of CPA's and the Oregon Society of CPA's and has served on the boards of numerous local non-profit organizations.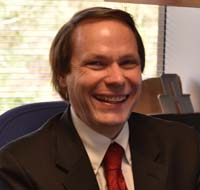 Christopher "Tofer" Campbell, CPA - Principal
Since joining Taskar, Kibbee & Associates, PC, in 2013, Tofer has assisted businesses and individuals with accounting issues, financial statement preparation & compilations, and complex tax issues. Prior to 2013, Tofer had a successful career in private companies in manufacturing, hospitality, gaming, and banking industries. He has held managerial and executive-level positions since 1995 while serving in accounting, finance, and operational roles.
Tofer received his MBA from Golden Gate University in 2003 and received the Outstanding Graduate Student Award for completing at the top of his graduating class in the finance concentration program. His undergraduate degree in Business Administration was received in 1992 from the University of Washington, which included earning magna cum laude honors. Professional associates include membership in the Oregon Society of Certified Public Accountants, the American Institute of Certified Public Accountants, and the Hospitality Financial & Technology Professionals.
When not helping clients, Tofer enjoys traveling with his family.
Andrew S Snyder, CPA
What Andrew finds intriguing about the accounting profession is the opportunity it has given him to assist a diverse variety of clients, whether they be entrepreneurs raising capital and growing their businesses, high net worth individuals seeking the best ways to reduce income taxes and pass on a family business or assets accumulated over a lifetime to the next generation or to charity, professionals evaluating investment opportunities, or taxpayers facing tax audits or bankruptcies and needing a competent professional to help guide them through a difficult time. He also has specialized knowledge in Medicare and Medicaid planning and uses this to assist clients with disabled family members who can benefit from special needs planning, driven in part through his own personal experience and assisting his own family members needing professional in-home care.
Andrew is a native Oregonian and proudly served his Country as an intelligence officer in the Army. After leaving the service, he rose to management positions in several large retail enterprises, including Fred Meyer department stores. He is a graduate of Willamette University and Portland State University. He has been a certified public accountant since 1981 and began his public accounting career with Arthur Young (now Ernst & Young). He has taught business classes at the Oregon Health University School of Dentistry and has served on the boards of several not-for-profit organizations.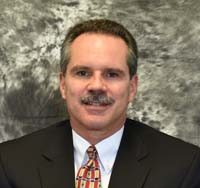 Gregory Starts, CPA
Greg has been associated with TKA since 2002, having previously worked in Big 4 public accounting and Fortune 500 company environments. He received his undergraduate degree from the University of Cincinnati and JD from Capital University Law School. Greg is a member of the American Institute of Certified Public Accountants, Oregon Society of Certified Public Accountants, and the Florida Bar Association, and has served on several local church and community boards.
He along with his wife and two daughters have resided in the Beaverton community for over twenty years.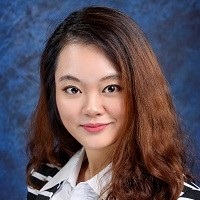 Wendy Tran, CPA
Wendy started her career in public accounting in 2014 and joined Taskar, Kibbee & Associates in 2016. She has two years of experience as a chief accountant handling a full spectrum of financial and accounting roles. She has extensive experience in tax and financial matters assisting affluent individuals and small to medium businesses in service, property and hospitality industries. Her professional dedication motivated her to become a Certified Public Accountant to fully assist clients with their complex financial matters. Wendy utilizes her knowledge of the constantly changing tax law to maximize client tax savings and her experience in accounting to provide financial statement preparation and compilations to help clients better achieve their goals.
She received her Bachelor Degree in Corporate Finance under the curriculum of California State University and her MBA in Accounting from University of Massachusetts. Wendy is a member of Beta Gamma Sigma International Honor Society and the American Institute of Certified Public Accountants.
In her free time, Wendy enjoys spending time with her family, traveling, and hiking.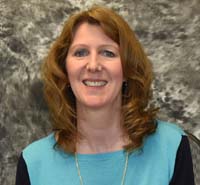 Charlotte Rose, Accountant & Receptionist
Charlotte Rose has over 35 years of accounting experience and is a QuickBooks Online Certified Pro Advisor. She started her career working in private industry where she excelled at all levels within each organization and demonstrated her professionalism by leading by example, building diverse and high performing teams, and earning the respect of team members.
Charlotte is extremely disciplined and fulfills her duties with impeccable integrity. During her 15 years with Taskar, Kibbee & Associates., P.C. she has built strong interpersonal skills and has earned the confidence of colleagues and clients alike. She enjoys working with businesses owners and individuals on monthly bookkeeping, payroll, filing deadlines and financial statement preparation. She enjoys using technology to meet client's needs in the most efficient manner.
In her personal time, Charlotte enjoys running with her dogs, playing tennis and spending time outdoors.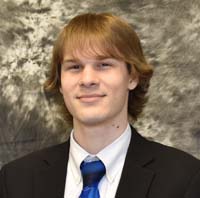 Alan Campbell, Office Assistant & Receptionist
Although the newest addition to the Taskar, Kibbee & Associates, PC team, Alan has quickly proven to be a valuable part of the staff by assisting with administrative duties, filling in at the reception desk, and completing special projects with a contagious cheerful attitude. He is a graduate of the Beaverton School of Science and Technology and is currently pursuing his undergraduate degree in accounting so he can sit for the CPA exam.
Alan enjoys detailed-orientated activities, such as drawing and painting, on his off time, along with reading a wide variety of books and novels ranging from classical works such as Shakespeare and Genji monogatari, a translated story from the Heian period of Japan authored by Murasaki Shikibu, all the way to current young reader-choice award books. He also enjoys long walks and hikes, and he always loves experiencing new events and activities.